The Ultimate Unstuck Bundle
WANT TO CREATE LASTING GOALS TO ACHIEVE A COMFORTABLE LIFE?
[YES I'M IN]
DOWNLOAD THE ULTIMATE UNSTUCK BUNDLE TODAY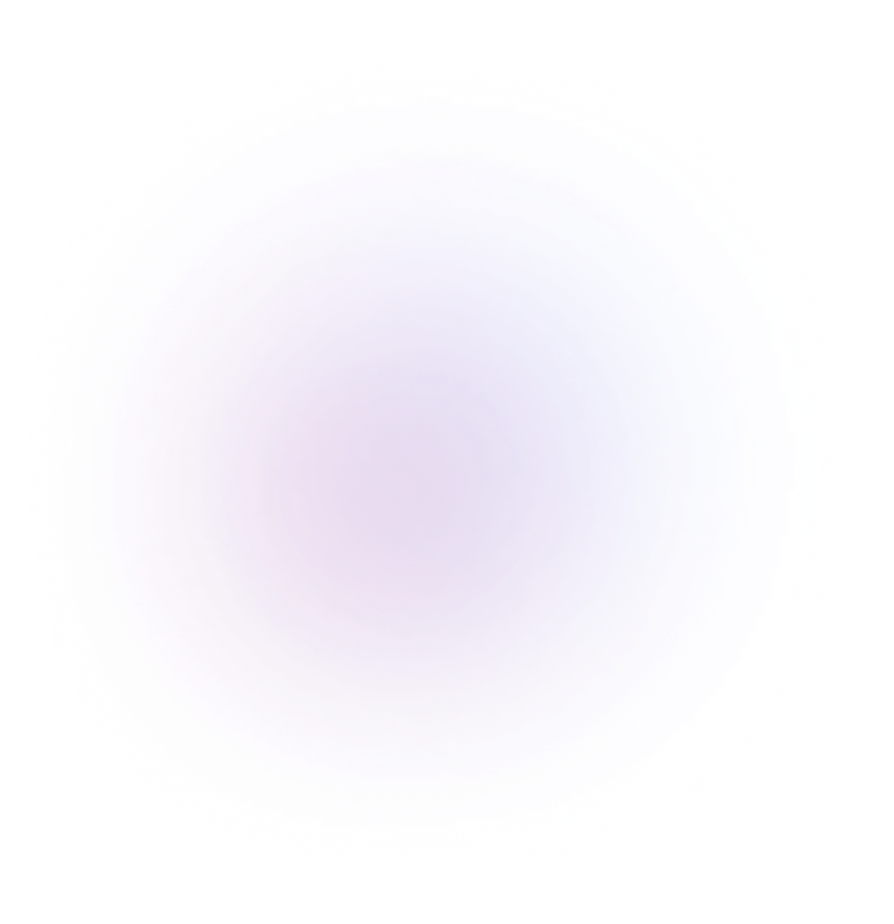 Meet Duquesa
I'M GUESSING YOU'RE HERE BECAUSE
You know you're meant for more but you're overwhelmed at the thought of making it happen.
You worry that a bigger dream will be too much when you're already working hard to keep things afloat and you don't want to pursue something just to be judged by others!
You're sick of being stuck and want to finally take ownership of your life but you struggle to get started and stay committed to consistently achieving your goals.
You're tired of lowering your standards and pushing your dreams further away while everyone else comes first.
You've tried every goal setting planner / New Year's Eve challenge and you're frustrated and disappointed that nothing seems to work for you.
I GET IT Because I was the same!
Without a sense of purpose and a clear step-by-step structure to keep me focused, I was lost!

I kept getting pulled towards the wrong people, indulging in comfort food, and wasting time on things that did not light up my soul!

I felt hopeless, out of control like I was out of my mind and body.

Like someone else was running the show and nothing would ever change…

I was terrified of announcing my goals to others in case that didn't come to fruition.

But worse I was even more scared of admitting them to myself and every day that I denied my truth I allowed my dreams to slip further away!

ENOUGH IS ENOUGH!
IT'S TIME TO STEP INTO YOUR PURPOSE AND BOLDLY CLAIM YOUR GOALS
IMAGINE….

● Having the WILLPOWER to stay true to your vision no matter what hurdles come your way!
● Knowing EXACTLY what you need to do next to move one step closer towards your accomplishing your goals
● Having ALIGNED women support you to stay accountable and cheer you on!
● BOLDLY step into your purpose, knowing how to take ownership of your life so you can make an impact and achieve a life you're proud of!
● Finally living a life on YOUR terms with CONFIDENCE and comfort because you have an unshakable foundation for a financially secure, emotionally fulfilled path.
INTRODUCING

THE ULTIMATE UNSTUCK BUNDLE

Overcome overwhelm once and for all with goal setting simplified.

DISCOVER THE 6 KEYS TO SET YOURSELF UP FOR SUCCESS IN JUST 3 DAYS
● Set-up strong foundations with 3 MINDSET MASTERCLASSES guiding you to create goal setting structures and coping strategies so you can overcome any hurdles feel accomplished!
● Regain control of your finances with a RAINY-DAY FUND TEMPLATE that helps you feel financially comfortable knowing you have the funds to pursue your goals!
● Discover your purpose with a personalized VISION STATEMENT that helps keep you aligned to your values!
● Become laser-focused on your goals with a WORKBOOK that tracks your progress and inspires you to keep pursuing your purpose!
PLUS: Access a community of women boldly backing each other to take ownership of their dreams!
You have been an inspiration to me. Thank you so much for leading me to know how to start my blueprint and to work on it. You are helping me to pull out the greatness I know is within me.  I am looking at my notes and notice that it was 2 months ago I was inspired by you to have a blueprint to work along with. Dec. 12, 2020. I am on my way on improving myself. 20lbs down from January to March 3. My business is building. That Blue Print is so important.
WHAT'S INSIDE THE ULTIMATE UNSTUCK BUNDLE?
Overwhelmed? Get unstuck with BOLD goal setting - simplified:
Overwhelmed To Ownership Masterclass $57
Aligned Accountability For Consistency Masterclass! $57
Handle Hurdles With Ease & Stay Focused Masterclass $57
Bold Goal Setting Workbook $47
Rainy Day Fund Template $47
BONUS: Create Your Success Guide $47
BONUS: Fantasizer vs Dream Builder Checklist $27
BONUS: Monthly Goal Setting Calendar $27
BONUS: Meditation Audio $27
BONUS: Evolving Women Community (Priceless)

TOTAL VALUE: $393

Today's Price: $27

[ I'M READY TO UNLOCK THE ULTIMATE UNSTUCK BUNDLE FOR JUST $27 ]
LIMITED TIME OFFER
Lock this price in while you can - it won't last!
Ultimate unstuck bundle is a special offer and the price will be going up soon.
You don't want to miss this incredible opportunity to finally start achieving those goals you've been dreaming about - and see actual life changing results.
The course really allowed me to develop some solid blueprints to use instead of waking up and thinking I don't really know exactly what to do today.  It helped me to develop specific steps. I was able to clarify my vision, mission and values for my personal life but also for my business.  It is one thing to have a business plan but the course helped to break down that business plan into every day action steps that gave me more direction. I felt like I had more control of my life and my destiny after taking this course.
MEET DUQUESA
I'm a certified public speaker, published author and self-development mentor who has worked with leading businesses in the Bahamas teaching women how to BOLDLY feel confident in their goals and actually master consistency so you can achieve a comfortable and fulfilling life!

I'm known for my story about thriving against the odds. After a near death experience and devastating hardships, abusive relationships and listening to everyone but myself….
I realized the powerful process of inner-evolution and the beauty of living authentically.

I've helped over 2504 women achieve their goals by boldly claiming their purpose and living a fulfilling life.

That's how I know, it is possible for you to be consistent and achieve your goals no matter what you've been through!

Now I can't wait to share this bundle with you so you can finally master willpower and create consistent goals that feel aligned to the life you want to live!
For me, the most impactful part of participating in the goal setting workshop was learning how to plan ahead starting with the end in mind. I had an idea of where I wanted to be a few years from now but with Duquesa's help, I gained more clarity and was able to create a five year action plan.
As a result of taking action on my blueprint, I expanded my business by adding two new products because I'd done the research, mapped out the plan and laser in on the requirements. With the uncertainty of how it would all play out removed, I was bold enough to take action
HERE'S THE TRUTH: THIS ISN'T A QUICK FIX SOLUTION.
This isn't a carrot on a stick or a magic pill that promises the world and under delivers.

Good things take time! We acknowledge that creating your goals won't happen overnight.

There will be possible setbacks, you may stumble from time to time and that's ok!

It's about having the coping tools and the WILLPOWER to stay committed to your accomplishments.

That's why we've created this bundle to help you create a strong foundation that allows you to set and maintain - REALISTIC & ACHIEVABLE GOALS.
BOLD GOAL SETTING | THE ULTIMATE UNSTUCK BUNDLE
Overwhelmed? Get unstuck with BOLD goal setting - simplified:

Overwhelmed To Ownership Masterclass $57
Aligned Accountability For Consistency Masterclass $57
Handle Hurdles With Ease & Stay Focused Masterclass $57
Bold Goal Setting Workbook $47
Rainy Day Fund Template $47
BONUS: Create Your Success Guide $47
BONUS: Fantasizer vs Dream Builder Checklist $27
BONUS: Monthly Goal Setting Calendar $27
BONUS: Meditation Audio $27
BONUS: Evolving Women Community (Priceless)

TOTAL VALUE: $393

Today's Price: $27
Overwhelmed To Ownership Masterclass $57
Aligned Accountability For Consistency Masterclass! $57
Handle Hurdles With Ease & Stay Focused Masterclass $57
Bold Goal Setting Workbook $47
Rainy Day Fund Template $47
BONUS: Create Your Success Guide $47
BONUS: Fantasizer vs Dream Builder Checklist $27
BONUS: Monthly Goal Setting Calendar $27
BONUS: Meditation Audio $27
BONUS: Evolving Women Community (Priceless)

TOTAL VALUE: $393

Today's Price: $27

[ I'M READY TO UNLOCK THE ULTIMATE UNSTUCK BUNDLE FOR JUST $27 ]

[ I'M READY TO UNLOCK THE ULTIMATE UNSTUCK BUNDLE FOR JUST $27 ]